Dapper Labs, the creators of NBA Top Shot and Flow, have closed a $305M round of fundraising. Notable investors from this round include Michael Jordan, Kevin Durant and a16z amongst many more. With this, Dapper Labs plans to empower creators, brands and developers to build amazing experiences on Flow.
"NBA Top Shot is one of the best demonstrations we've seen of how quickly new technology can change the landscape for media and sports fans… We're excited to follow the progress with everything happening on Flow blockchain and use our platform with the Boardroom to connect with fans in a new way." - Kevin Durant
Learn more about this latest round of funding on Forbes and USA Today.
Partnerships on Flow - Insights into Music
Dapper Labs VP of Marketing and Partnerships Caty Tedman will be live on Wed, April 14 at 3pm PT for the newest segment of Partnerships on Flow. This session will be jumping into the music industry.
Registration is on a limited basis, RSVP here.
Ps: if you have missed the prior session on Insights into Sports, check out the recording here.
Flow Office Hours
We will be hosting Office Hours this Friday, April 9 at 12pm PT / 3pm ET. This is your place to ask questions about your next project, how to get started building on Flow and any protocol specific concepts you would like to dive deeper on.
Please note that there is limited capacity and registration is on a first come service.
You can register for Office Hours here.
Luxury Fashion NFTs
Fashion collectibles platform Neuno, which is built on Flow, is in the process of bringing luxury fashion houses to the world of NFTs. "We want to be the universal 3D wardrobe that plugs into everything" Neuno CEO Natalie Johnson said of the new venture.
Learn more about luxury fashion NFTs here and in this Vogue issue.
Account Minimum Balance in Effect
As of Wednesday April 6th Flow MainNet Spork, storage minimum balance requirements have come into effect.
Starting on April 6th, all Flow accounts on Mainnet will need at least 0.001 FLOW (10KB) in their account. To ensure all existing accounts have enough FLOW to stay open, as core contributors to the Flow ecosystem, we will be funding existing accounts as part of the sporking process on April 6th with the min. balance of FLOW required to keep that account open and usable for the foreseeable future.
Learn more about storage minimum balance requirements fees here.
Creating Tokens on Flow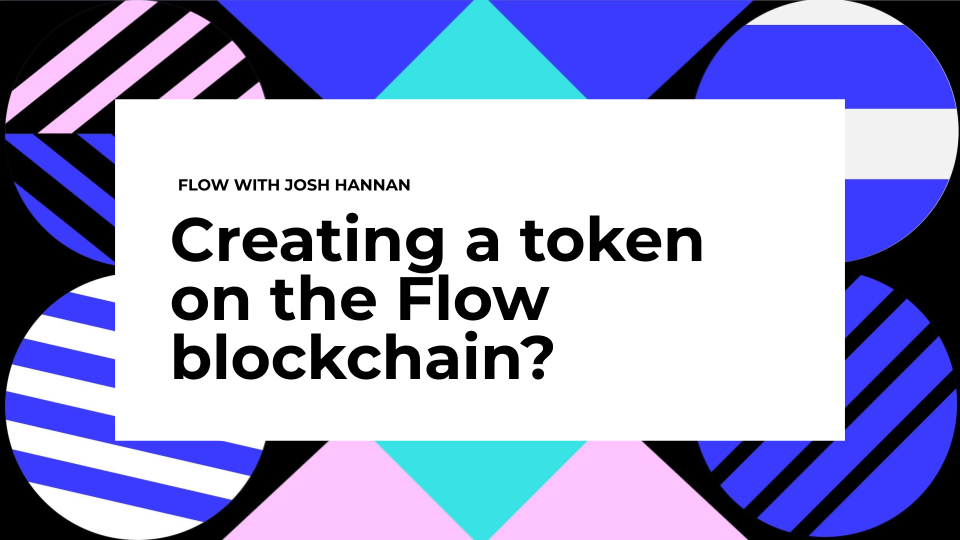 Creating a token on Flow? Flow Smart Contract Developer Josh Hannan walks you through what token smart contracts are, and what vital step to remember when creating tokens on Flow.
You can learn more about the process in his latest blog post.2021-04-07T07:00:00Z